institutions and advisors of Eureca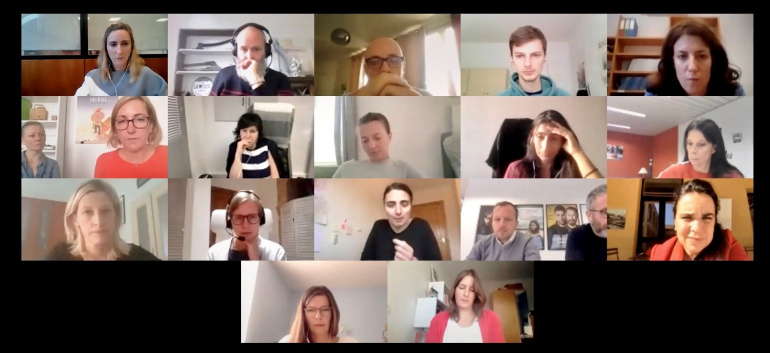 With Eureca we want to create a unique eco-calculator, combining production-specific knowledge and scientific experience. This is accomplished thanks to the support and help from our team of experts, made up of scientists and professionals from the European audiovisual field.
Let us introduce you to our amazing advisors:

Alberto Jiménez, Proamb, Spain
Benoit Ruiz, Workflowers, France
Birgit Heidsiek , Greenfilmshooting, Germany
Esme Ruiz, Fresco Film Services, Spain
Janka Mikudová, Institute for Environmental Policy, Slovakia
Jo Van Canegem, KU Leuven, Belgium
Joanna Gallardo, Ile de France Film Commission, France
Katarína Krnáčová, Silverart Production, Slovakia
Luca Ferrario, Trentino Film Commission, Italy
Luis Medina-Montoya, Ayuntamiento de Málaga, Spain
Montse Ogalla, Av2Media Film, Spain
Marta Kuchynková, Audiovisual Producers' Association (APA), Czech Republic
Nevina Satta, Sardegna Film Commission, Italy
Riet De Prins, VRT, Belgium
Roman Pivovarník, junior producer, Slovakia
Veronika Slámová, Czech Television, Czech Republic
THANK YOU FOR YOUR KIND COOPERATION AND ALL YOUR SUPPORT!